Cass County Most Wanted
Submitted by

Casscounty1

on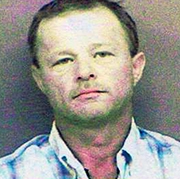 Cass County Sheriff Office is in search of Michael "Mike" Ray Bryant.
The individual is wanted on five outstanding warrants. These include: driving while intoxicated, driving without a license with previous convictions, fictitious counterfeit insurance, criminal mischief, and criminal trespass of a habitation, resisting arrest or search.
His last known address was 2616 CR 1641, Texarkana, TX. 75501.
He is among Cass County's most wanted. If anyone has information regarding Bryant's whereabouts, please contact the Cass County Sheriff Office at 903–756–7511.
Business Directory